introgression
Introgression is the incorporation of genes from one population into another population. Generally biologists use the term introgression when the populations are separated by substantial evolutionary distance, such as different species or lineages that have been separated by a long time.
A child's skull from Mount Carmel gives an occasion to look at the history of ideas about population mixture.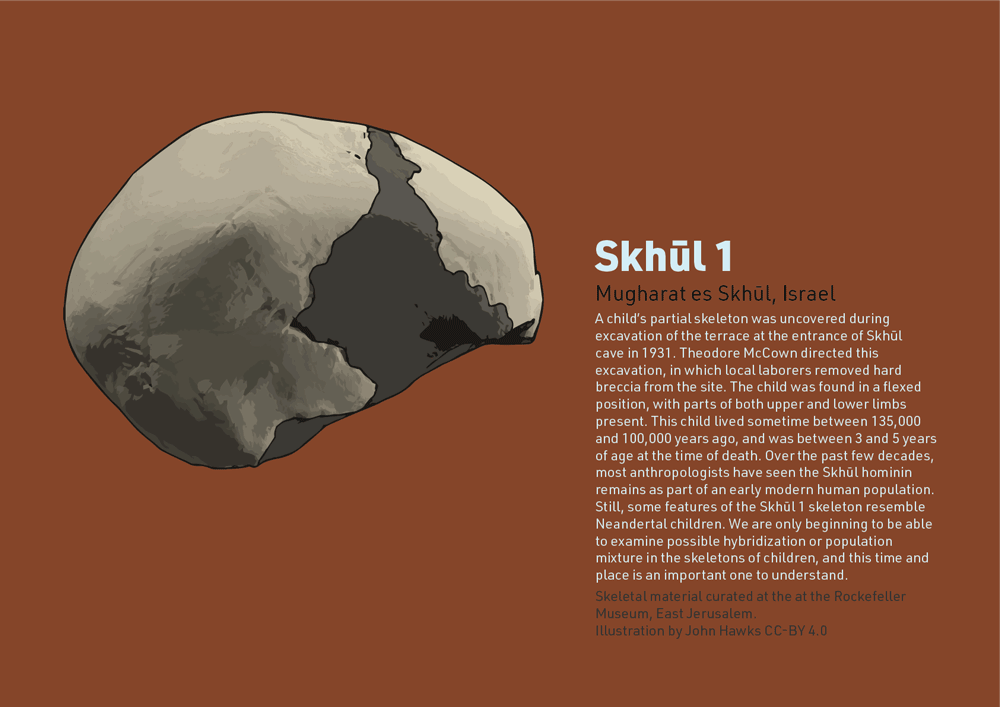 A skull from Czechia represents an individual from one of the earliest European modern human populations to encounter Neandertals.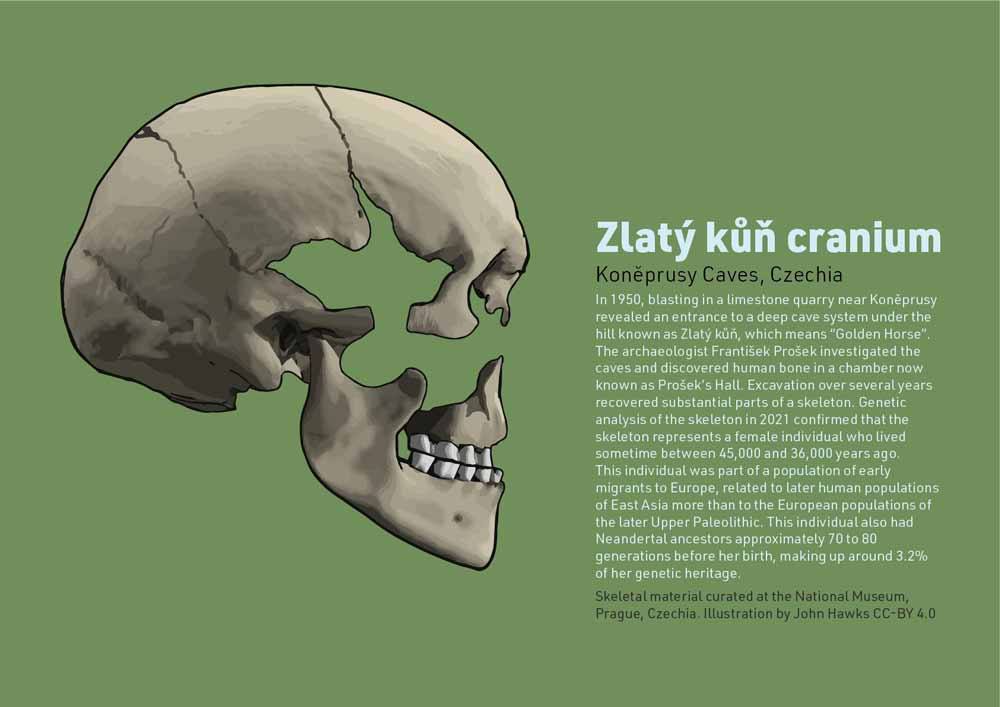 Describing the results of genomic work by Michael Westbury and collaborators, including ancient hyena genomes from Eurasia and North America.
An article in the Journal of Social Archaeology looking at how researchers shaped public perceptions of Neandertal DNA heritage in living people.
A new paper in Science Advances describes some of the evidence for selection on introgressed genes in goats.
An analysis by Melissa Hubisz and coworkers finds that mtDNA is not all that Neandertals received from our African ancestors
New research shows that today's populations in Africa have around one third the Neandertal ancestry as people in Eurasia.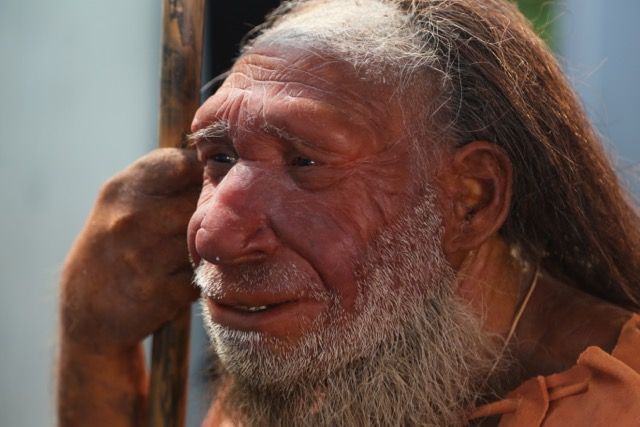 Laurent Skov and coworkers have measured the very small amount of DNA shared within the Iceland population from Denisovan ancestry and they discuss several scenarios for how it may have gotten there.
A paper last week by Robert Bücking and coworkers trawled through the recently-sequenced Indonesian Genome Diversity Project dataset looking for snippets of mitochondrial DNA (mtDNA) that have been inserted into the nuclear genome. These snippets, called "NUMTs", arise every so often as a result of DNA transfer from the mitochondrion
A paper by Shara Bailey and coworkers suggests that three-rooted lower molars are diagnostic of population mixture from Denisovans.