Australopithecus afarensis was an early member of the hominin lineage, but it was not intermediate between humans and living great apes in all ways.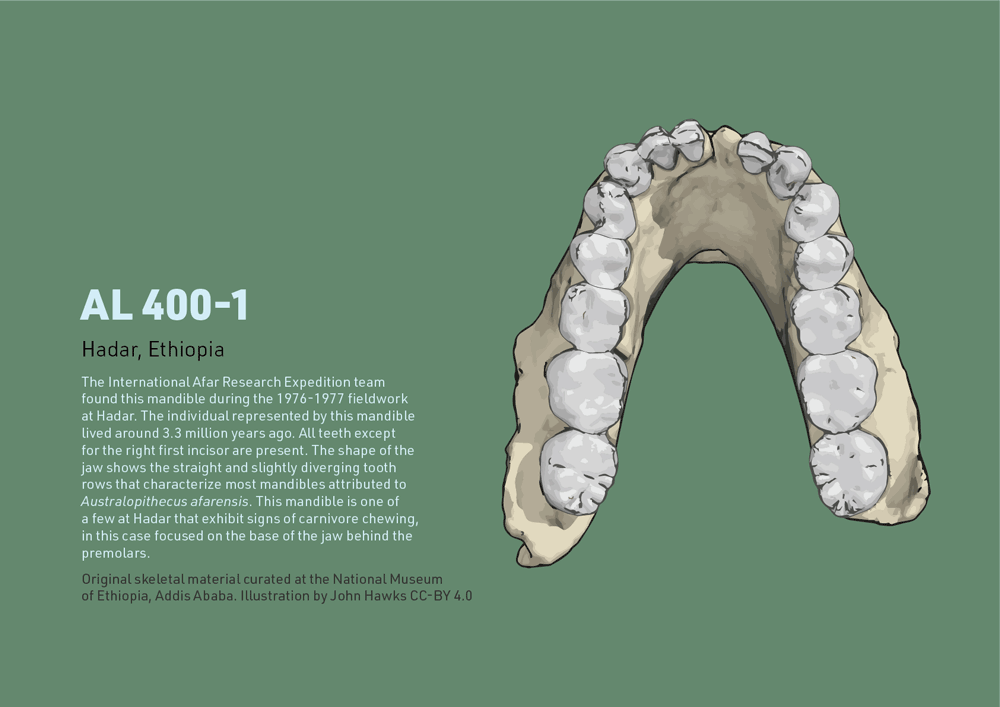 Research by Ian Towle and coworkers finds that Homo naledi may have been eating foods with lots of grit.
The frequency of M3 agenesis varies greatly among human populations. It may have to do with agricultural diets, but anthropologists aren't sure.